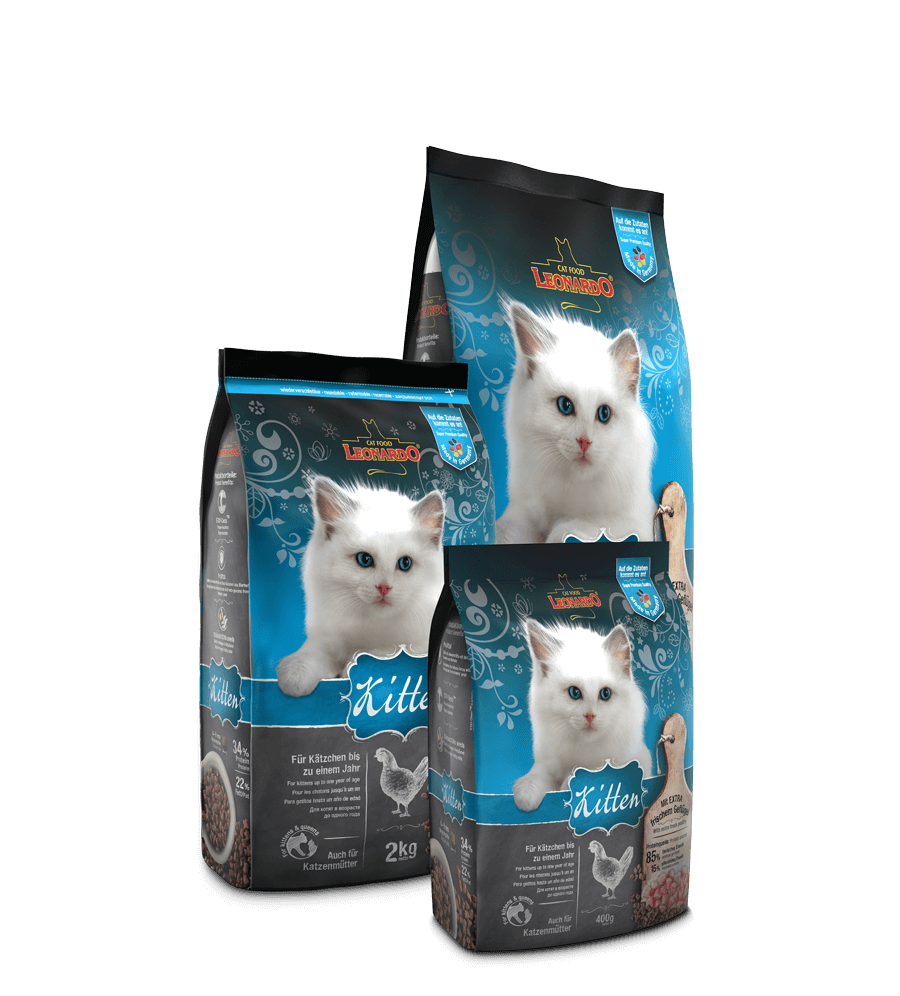 With extra fresh poultry

perfectly sized croquettes

Easily digestible

added malt for extra flavour

Also for queens

Strengthens the body´s defence system
Quality - Made in Germany
LEONARDO® Kitten
For kittens up to one year of age
LEONARDO® Kitten is particularly easy to digest because it contains more fresh poultry, as well as chia seeds to regulate the gut. In the first few months of a kitten's life, good digestion is particularly important for wellbeing.
The immune system in young kittens is not yet fully developed. LEONARDO® Kitten contains ProVital, a combination of active ingredients from natural yeast extracts, to support and strengthen the immune function.
Our vital components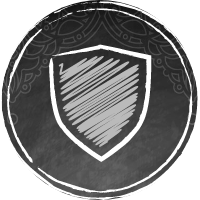 PROVITAL
Strengthens the defence forces with beta-glucans from brewers´ yeast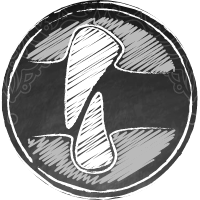 STAY-CLEAN™
Plaque reduction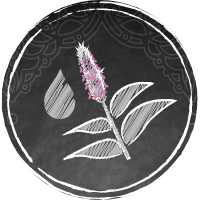 CHIA SEED
Rich in omega-3 fatty acids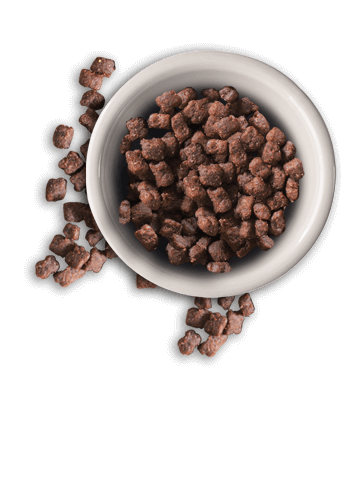 Recommended quantity of food per animal in g/day.
Mixed feeding: 25 g dry food replaces approx. 100 g moist food.
| | | |
| --- | --- | --- |
| Age (months) | sterilised/indoor | active |
| 2-4 | - | 60-70 g |
| 5-9 | 50-60 g | 80-90 g |
| 10-12 | 50-55 g | 80- 85 g |
Queens:
| | |
| --- | --- |
| Pregnancy | Lactation |
| 80 g | ad libitum, at least 75 g |
Complete cat food for kittens up to 1 year old
Composition
Fresh poultry meat (30 %); Poultry protein, low ash, dried (27 %); Rice; Poultry fat; Maize; Poultry liver, hydrolysed; Rye, malted (3.8 %); Egg, dried; Whey powder; Marine zooplankton, ground (Krill, 2.5 %); Fish meal from sea fish (2.5 %); Brewers' yeast, dried (2.5 %); Chia seeds (1.3 %); Carob pods, dried; Dicalcium phosphate; Potassium chloride; Sodium chloride; Chicory inulin
Analytical constituents
Protein 34 %; Fat content 22 %; Crude ash 8.5 %; Crude fibre 1.5 %; Moisture 10 %; Calcium 1.3 %; Phosphorus 0.9 %; Sodium 0.4 %; Magnesium 0.09 %
Additives per kg
Nutritional additives:
Vitamin A 15,000 IU; Vitamin D3 1,500 IU; Vitamin E 150 mg; Vitamin C (as ascorbyl monophosphate, sodium salt) 245 mg; Taurine 1,400 mg; Copper (as copper(II)sulphate, pentahydrate) 15 mg; Iron (as ferrous(II)sulphate, monohydrate) 200 mg; Manganese (as manganese(II)oxide) 50 mg; Zinc (as zincoxide) 150 mg; Iodine (as calciumiodate, anhydrous) 2.5 mg; Selenium (as sodiumselenite) 0.15 mg
Technological additives:
Lecithin 2,000 mg; Tocopherol extracts from vegetable oils (= natural vitamin E) 80 mg
---
Shop Kunde
Trockenfutter und nassfutter wurde von meinen 2 kleinen rabauken sehr gut angenommen. Ich denke dass leonardo sicher öfter gekauft wird :)
Shop Kunde
Super abgestimmtes Trockenfutter für die etwas größeren Kitten. Wird sehr gerne angenommen.
Shop Kunde
Ich werde es meiner Katze mit großer Wahrscheinlichkeit weiter kaufen. Leonardo Katzenfutter ist super von der Zusammenstellung :) Und die Lieferung war auch schneller als angegeben super!
Annett Jehmlich-Kämpf
Immer geliebt und sehr gut verträglich
Ich füttere seit Jahren das Kittenfutter von Leonardo, Meine Katzen lieben es, sie vertragen es sehr gut. Noch mehr freuen würde ich mich, wenn das Kittenfutter auch getreidefrei wäre.
Shop Kunde
Scheint sehr lecker zu sein. Meine Katzen haben sich drauf gestürzt und sind begeistert.
Shop Kunde
Kitten nehmen das futter gut an
Shop Kunde
Ich kaufe immer Leonardo meine Miezis fressen es sehr gern.
Ich kaufe immer leonardo sehr hochwertiges und gutes Futter vielen dank dafür
Shop Kunde
Kitten-Probepaket empfehlenswert
Trofu und Nafu wurden gerne gefressen. Beide Futter haben einen (für Menschen) unaufdringlichen Geruch und die Konsistenz des Nafu's hat unseren Kitten geschmeckt. Einziges Manko: nicht getreidefrei
Shop Kunde
absolute Kaufempfehlung meiner Katze
Als neue Katzenmutter fragte ich meine Tierärztin nach gutem Katzenfutter. Sie hat mir Leonardo empfohlen. Direkt nach der ersten Mahlzeit "Leonardo Kitten" war sowohl für mein neues Kätzchen als auch für mich entschieden: dieses Futter ist und bleibt es.
Irmgard Wagner
meine Tiere lieben es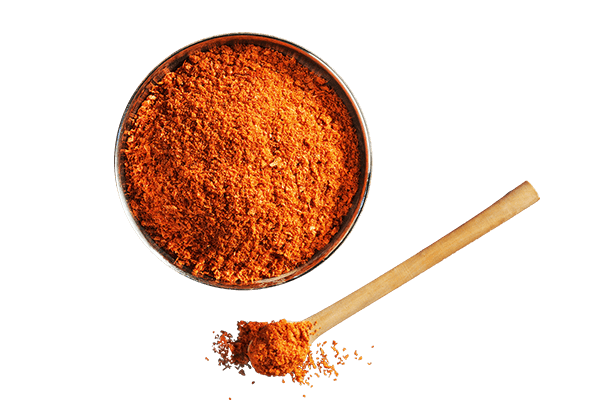 Marine zooplankton (Krill)
Especially rich in healthy nutrients and vital substances such as omega-3-fatty acids, astaxanthin and natural enzymes.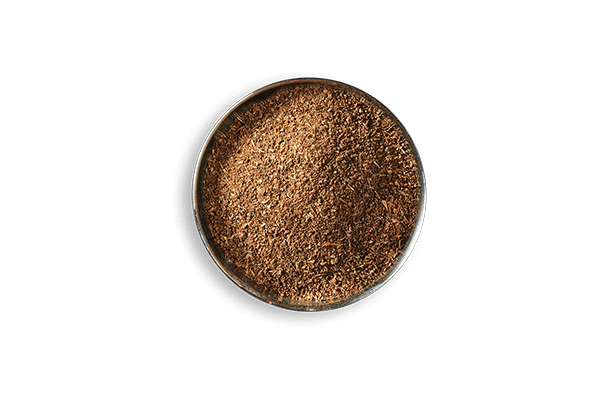 Brewers' yeast
Especially rich in natural B vitamins, high-grade protein and valuable vital substances.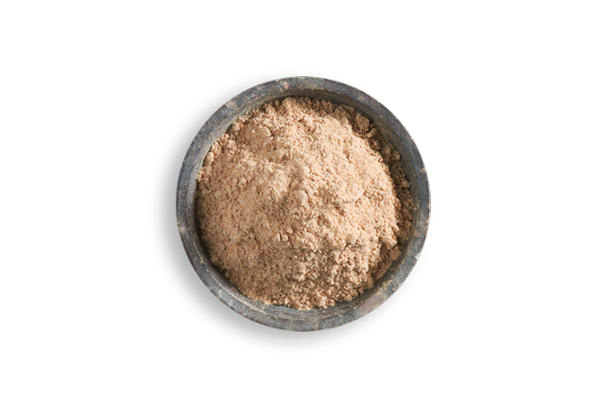 Malt
Cats love the roasty flavour and the natural malty taste.
What is the protein source?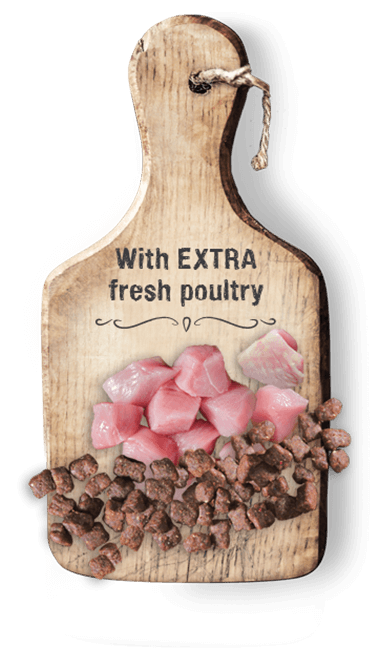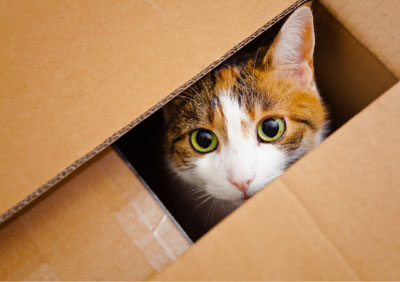 "You can already smell the quality when opening it! My cat walked to its food bowl immediately."
Ulrike S.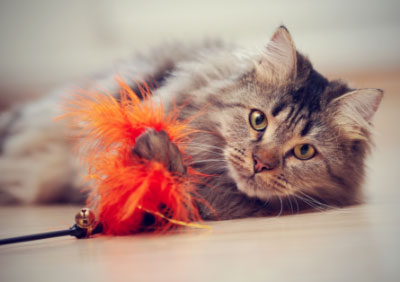 "Very well accepted by my three furry friends. Even my picky girl likes to eat it."
Birgit M.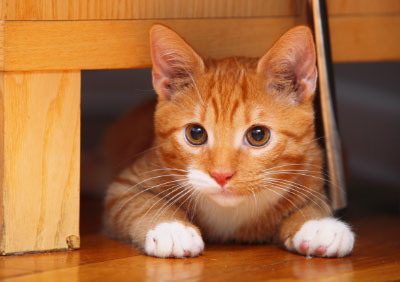 "There is no better dry food! My cat loves it!"
Kerstin J.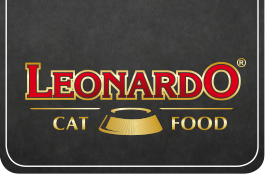 Our quality promise
Made in Germany

Best ingredients guaranteed

Outstanding flavour and digestive tolerance

Meat products exclusively from animals suitable for human consumption

With extra fresh meat
Gladly we can abstain from the use of these
Animal experiments

Soya protein

Artificial colourings, flavourings and preservatives