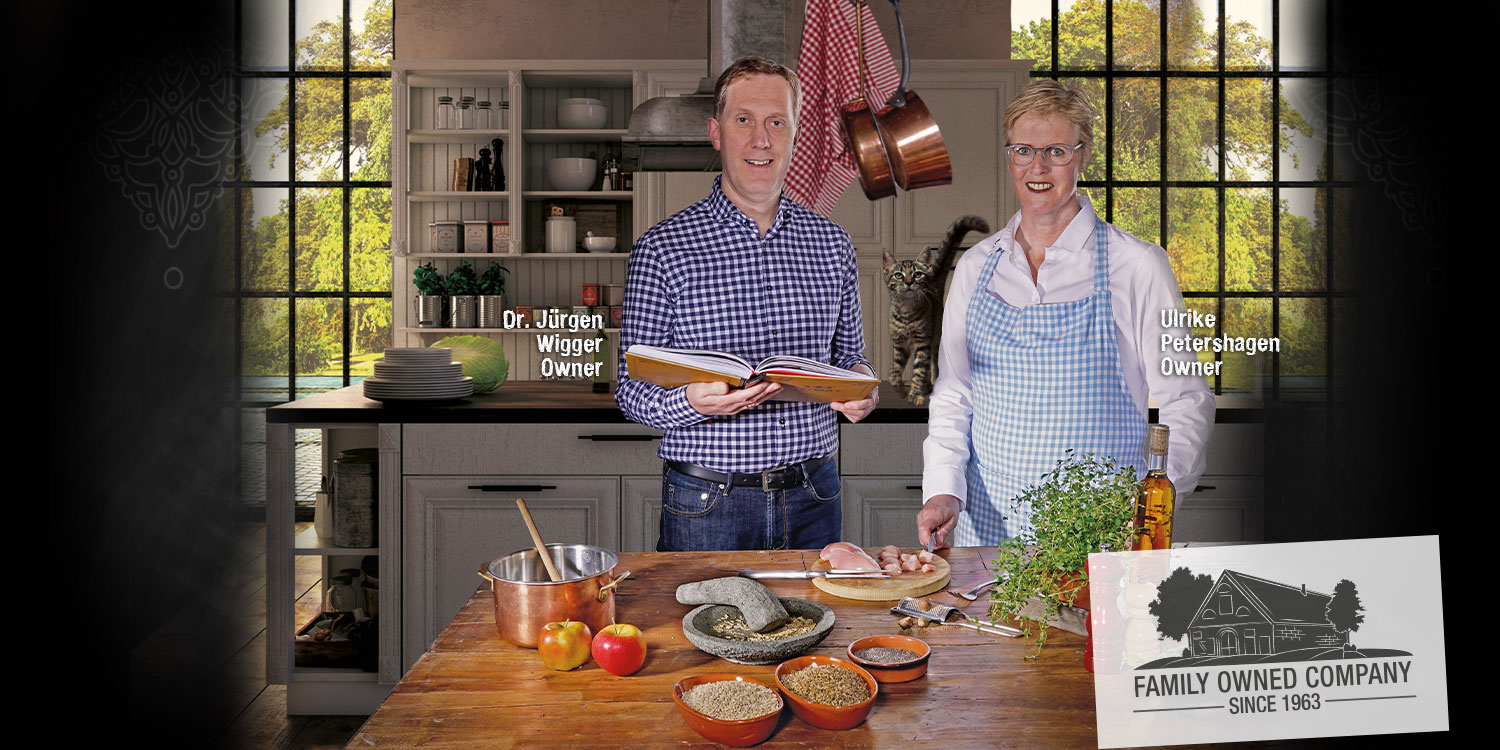 The result is the unique Thermal-Mix-Procedure, a process based on steam pressure instead of mechanical friction, which ensures gentle treatment of the ingredients as well as the environment. From tins to dry food, for every cat and every phase, we have a recipe that tastes good and is free from artificial colourings, flavourings and preservatives.
Together with my sister, Ulrike Petershagen, I represent the second generation to run our family firm. Our success is due in part to us maintaining family traditions such as cooking together.
The constant search for the best ingredients also generates the best ideas for new products.
Dr Jürgen Wigger, Managing Partner of BEWITAL petfood GmbH & Co. KG