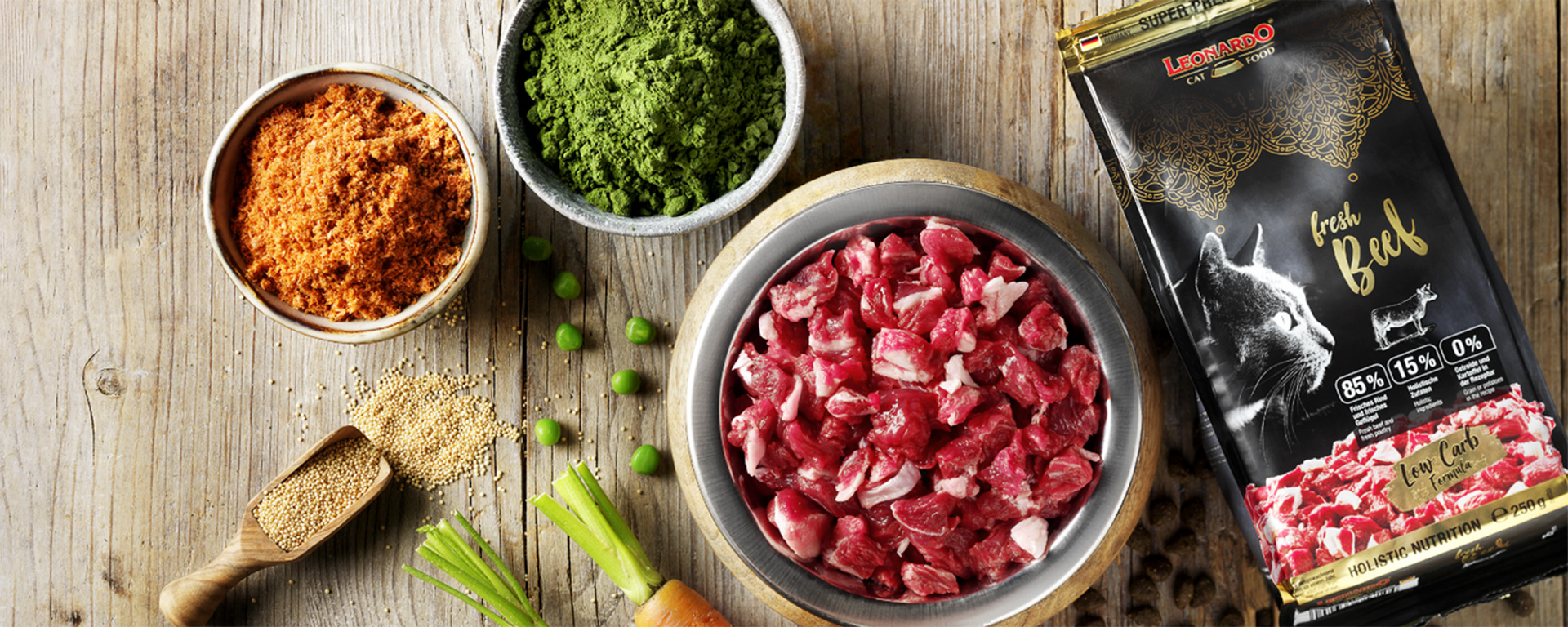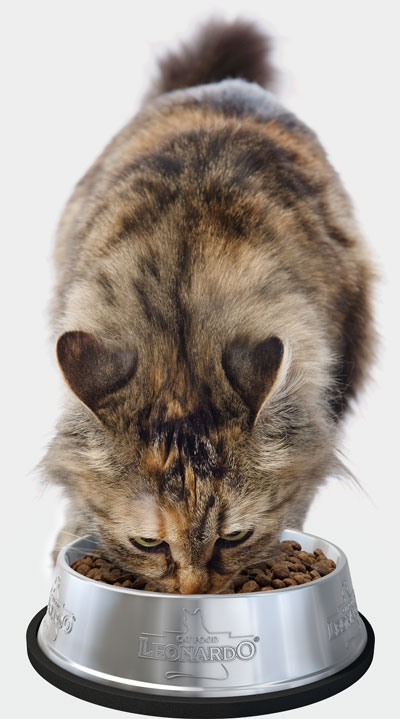 What determines a good cat food?
The ingredients make the difference
Since it is all about the flavour and naturalness of our recipes, we have refined every single recipe with the best ingredients. Supplemented with many vital components, every LEONARDO recipe contributes to the wellness of the cat, i.e. with additional protection of the teeth against harmful plaque formation, support of gentle hairball transition or the additional support of the immune system of indoor cats.