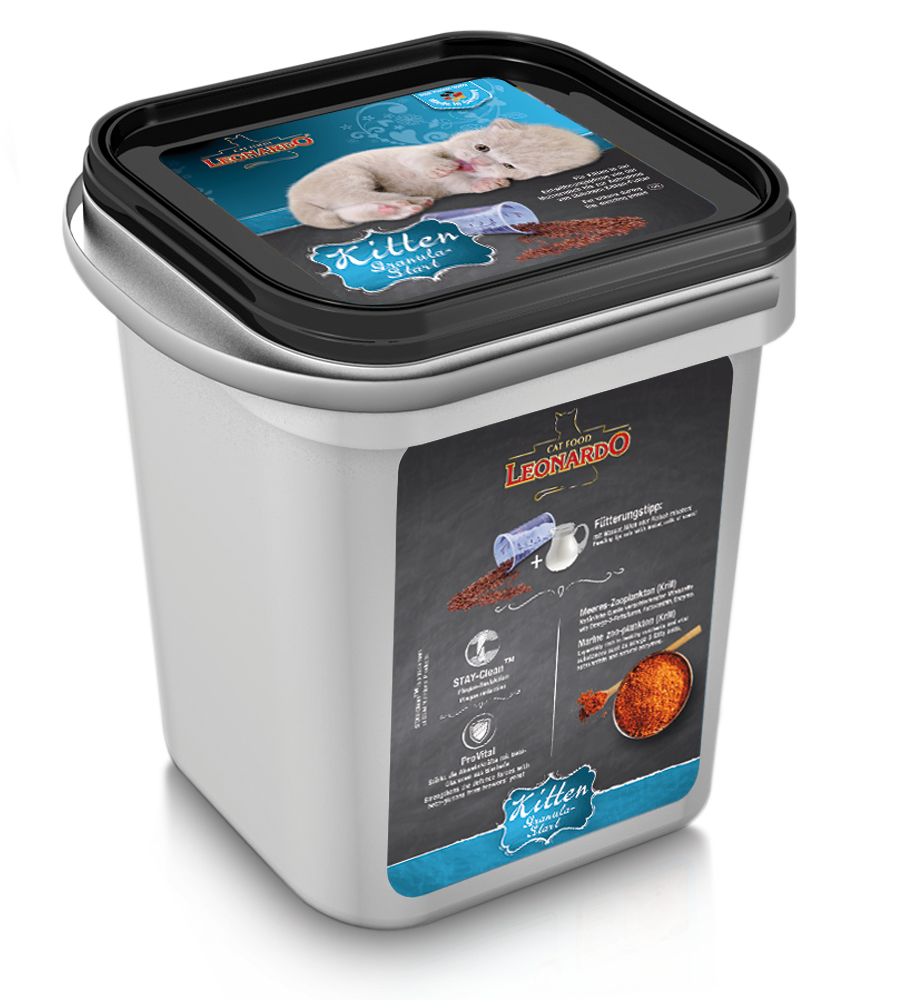 LEONARDO® Kitten Granula-Start
With extra fresh poultry
Easily digestible
Strengthens your pet's immune defences
added malt for extra flavour
Quality - Made in Germany
Extra-fine pellets, specially developed for kittens
LEONARDO® Kitten Granula-Start is pelletised in a special process to produce a particular size of pellet. The result is solid food with a very small particle size (2 - 4 mm).
This means that LEONARDO® Kitten Granula-Start can be very easily mixed to a porridge with kitten milk or water, and can also be mixed with meat. After a short time, the small croquettes can also be offered dry. The breeder can easily adjust the consistency by varying the amount of liquid added to the food. This helps kittens get used to solid food quickly and eases the transition to normal LEONARDO® kitten food.
Our vital components
PROVITAL
Strengthens the defence forces with beta-glucans from brewers´ yeast
STAY-CLEAN™
Plaque reduction
CHIA SEED
Rich in omega-3 fatty acids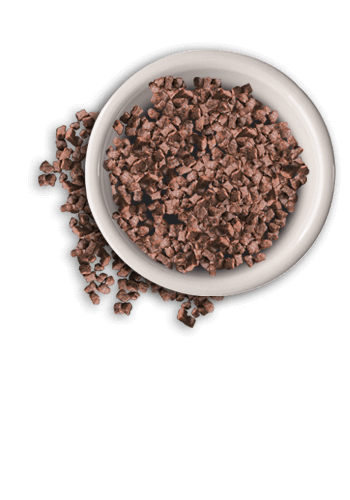 Recommended quantity of food per animal in g/day.
Weeks
Weight
amount/day
4-6
0,3-0,6 kg*
10-15 g
6-10
0,6-1,0 kg*
15-40 g
10-16
1,0-1,9 kg*
40-60 g***

LEONARDO® Kitten
> 16
< 1,9 kg*
- ***
LEONARDO® Kitten
* It can be fed as a supplement to the mother's milk or as a milk replacer. The quantity of food given will vary accordingly. ** Due to individual differences among kittens and breeds, the quantities specified can vary upwards or downwards by 20%. *** We recommend switching gradually to LEONARDO® Kitten when the kittens are between 10 and 16 weeks old.
Complete cat food for kittens up to 1 year old
Composition
Fresh poultry meat (30 %); Poultry protein, low ash, dried (27 %); Rice; Poultry fat; Maize; Poultry liver, hydrolysed; Rye, malted (3.8 %); Egg, dried; Whey powder; Marine zooplankton, ground (Krill, 2.5 %); Fish meal from sea fish (2.5 %); Brewers' yeast, dried (2.5 %); Chia seeds (1.3 %); Carob pods, dried; Dicalcium phosphate; Potassium chloride; Sodium chloride; Chicory inulin
Analytical constituents
Protein 34 %; Fat content 22 %; Crude ash 8.5 %; Crude fibre 1.5 %; Moisture 10 %; Calcium 1.3 %; Phosphorus 0.9 %; Sodium 0.4 %; Magnesium 0.09 %
Additives per kg
Nutritional additives:
Vitamin A 17,000 IU; Vitamin D3 1,700 IU; Vitamin E 170 mg; Vitamin C (as ascorbyl monophosphate, sodium salt) 245 mg; Taurine 1,400 mg; Copper (as copper(II)sulphate, pentahydrate) 15 mg; Iron (as ferrous(II)sulphate, monohydrate) 200 mg; Manganese (as manganese(II)oxide) 50 mg; Zinc (as zincoxide) 150 mg; Iodine (as calciumiodate, anhydrous) 2.5 mg; Selenium (as sodiumselenite) 0.15 mg
Technological additives:
Lecithin 2.000 mg; Tocopherol extracts from vegetable oils (= natural vitamin E) 80 mg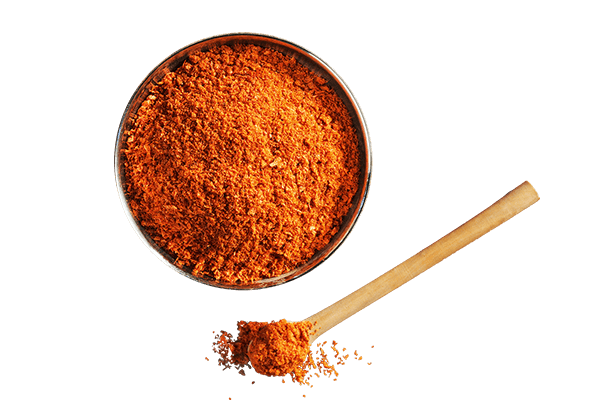 Marine zooplankton (Krill)
Especially rich in healthy nutrients and vital substances such as omega-3-fatty acids, astaxanthin and natural enzymes.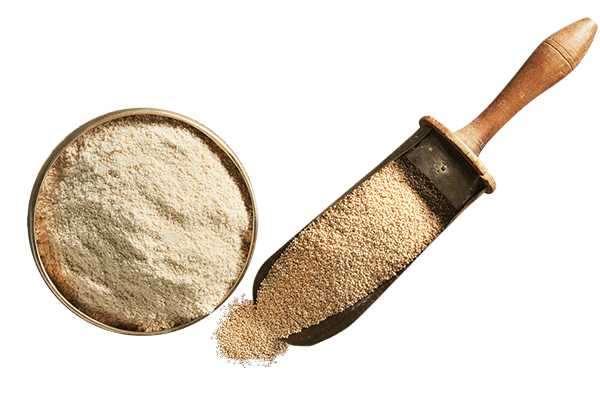 Amaranth
Valuable, gluten-free alternative to grain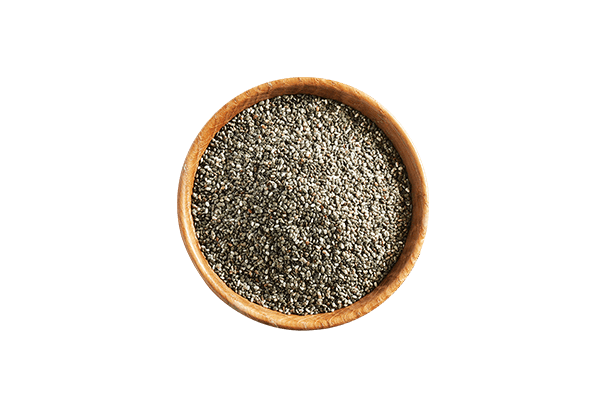 Chia seeds
Support digestion with natural mucilage and contains 20 % omega-3 fatty acids.
What is the protein source?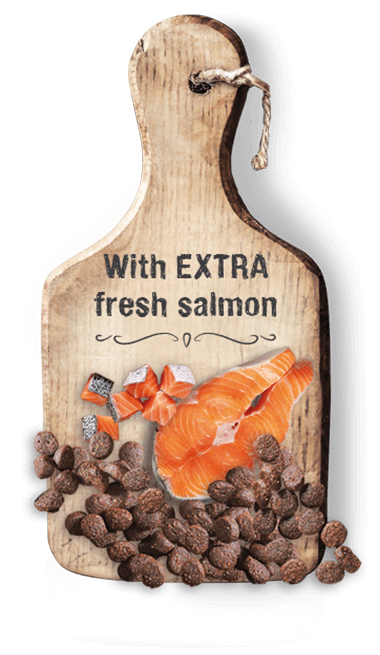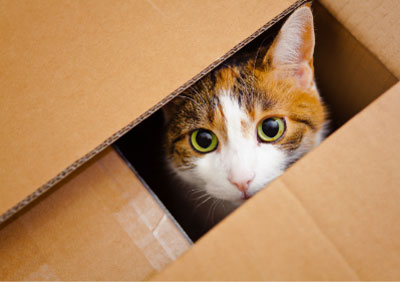 "You can already smell the quality when opening it! My cat walked to its food bowl immediately."
Ulrike S.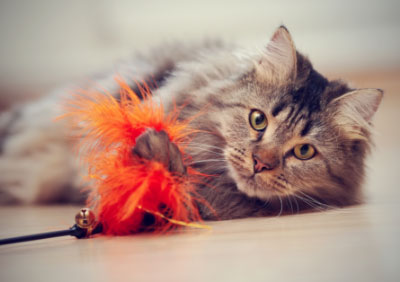 "Very well accepted by my three furry friends. Even my picky girl likes to eat it."
Birgit M.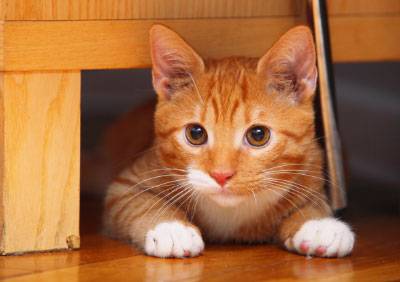 "There is no better dry food! My cat loves it!"
Kerstin J.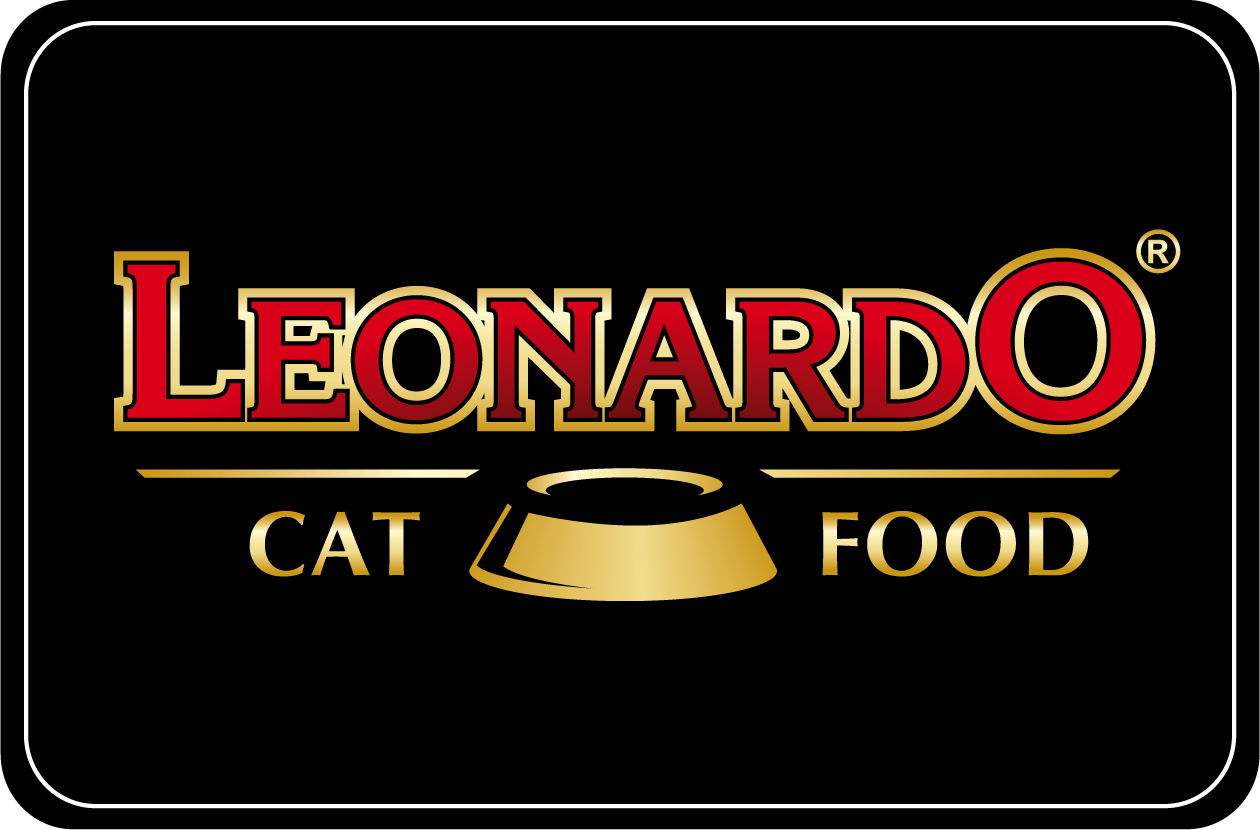 Our quality promise
Made in Germany

Best ingredients guaranteed

Outstanding flavour and digestive tolerance

Meat products exclusively from animals suitable for human consumption

With extra fresh meat
Gladly we can abstain from the use of these
Animal experiments

Soya protein

Artificial colourings, flavourings and preservatives