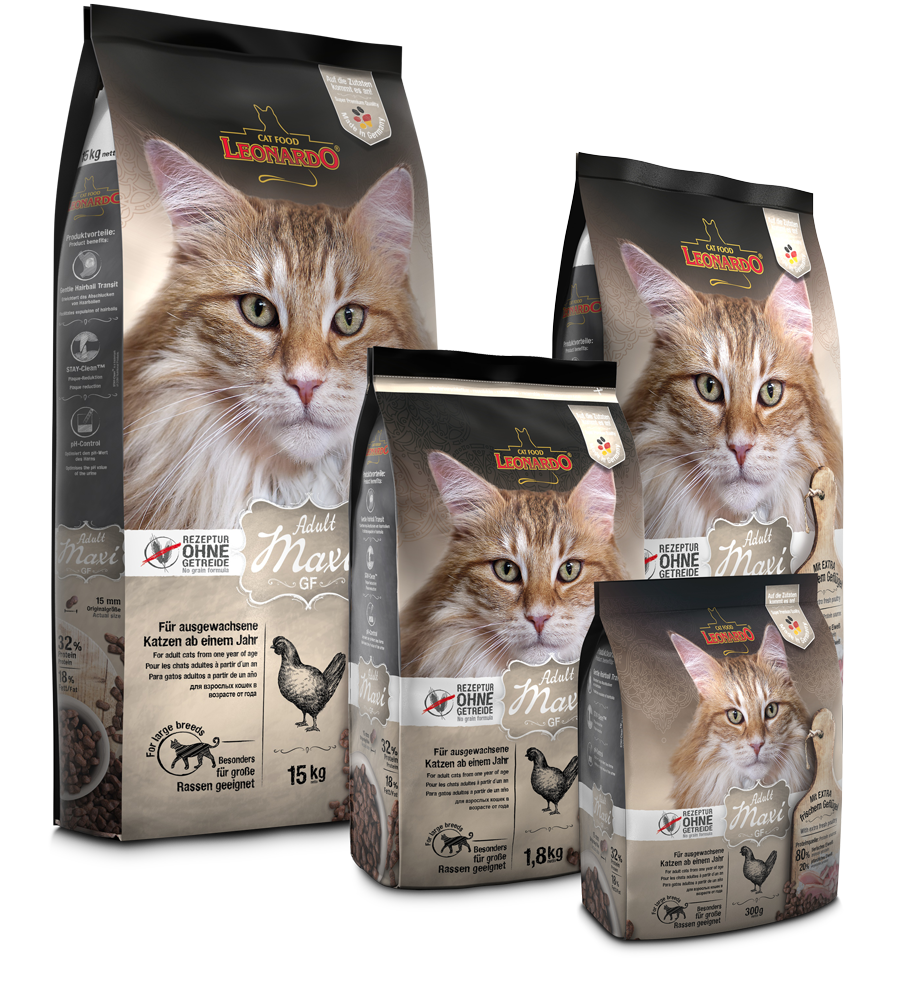 With extra fresh poultry

Large chunks in a special form that extends the cat's chewing time

ideal for food intolerances

Recipe with amaranth instead of grain

Particularly suitable for large breeds
Quality - Made in Germany
LEONARDO® Adult GF Maxi
For adult cats from one year of age.
Big cat breeds, like the Norwegian Forest cat and the Maine Coon, have particular food requirements. The extra-large croquettes take the cats longer to chew, which is good for their teeth. This stimulates the flow of saliva.
Our vital components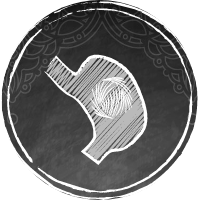 GENTLE HAIRBALL TRANSIT
Facilitates expulsion of hairballs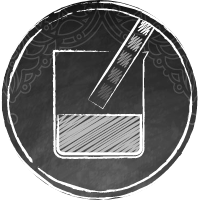 PH-CONTROL
Optimises the pH value of the urine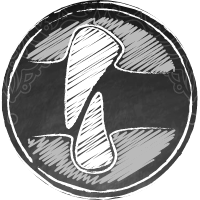 STAY-CLEAN™
Plaque reduction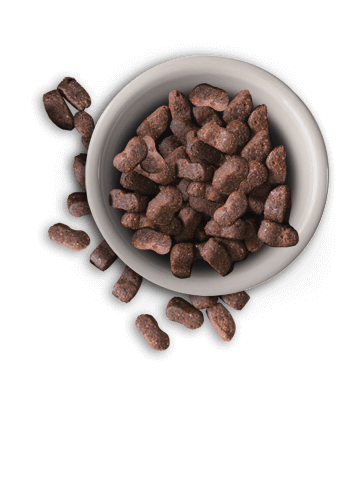 Recommended quantity of food per animal in g/day.
Mixed feeding: 25 g dry food replaces approx. 100 g moist food.
| | | |
| --- | --- | --- |
| Weight | sterilised/indoor | active |
| 3 kg | 25-40 g | 55 g |
| 4 kg | 35-50 g | 65 g |
| 5 kg | 40-55 g | 75 g |
| 6 kg | 45-65 g | 85 g |
| 7 kg | 50-70 g | 95 g |
Complete diet for adult cats
Composition
Fresh poultry meat (30 %); Poultry protein, low ash, dried (21 %); Amaranth (15 %); Pea flour; Potato starch; Poultry liver, hydrolysed; Poultry fat; Egg, dried; Marine zooplankton, ground (Krill, 2.5 %); Fish meal from sea fish (2.5 %); Brewers' yeast, dried (2.5 %); Grape pips expeller; Chia seeds (1.3 %); Carob pods, dried; Guar gum; Sodium chloride; Potassium chloride; Dicalcium phosphate; Chicory inulin
Analytical constituents
Protein 32 %; Fat content 18 %; Crude ash 8.2 %; Crude fibre 2.8 %; Moisture 10 %; Calcium 1.0 %; Phosphorus 0.8 %; Sodium 0.4 %; Magnesium 0.09 %
Additives per kg
Nutritional additives:
Vitamin A 15,000 IU; Vitamin D3 1,500 IU; Vitamin E 150 mg; Vitamin C (as ascorbyl monophosphate, sodium salt) 245 mg; Taurine 1,400 mg; L-carnitine 50 mg; Copper (as copper(II)sulphate, pentahydrate) 15 mg; Iron (as ferrous(II)sulphate, monohydrate) 200 mg; Manganese (as manganese(II)oxide) 50 mg; Zinc (as zincoxide) 150 mg; Iodine (as calciumiodate, anhydrous) 2.5 mg; Selenium (as sodiumselenite) 0.15 mg
Technological additives:
Lecithin 2,000 mg; Tocopherol extracts from vegetable oils (= natural vitamin E) 80 mg
---
Shop Kunde
Meine Fellnase war sehr angetan, ihr hat es sehr gut gefallen. Danke. Und ich finde die Idee genial, "meine Katze ist allein zu Hause!" beizulegen! Vielen Dank dafür.
Shop Kunde
sehr hochwertig, die Katzen lieben es
viel Fleischanteil, die Inhaltsstoffe sind perfekt ausgewiesen - nichts versteckt oder zweifelhaft
Irmgard Wagner
meine Tiere lieben es
Shop Kunde
ideal für Maine Coon, große Brocken, ohne Getreide
Wir und die beiden Maine Coon Kater waren mit der Cat Box sehr zufrieden! Alles was drin war, da Sachet mit Kaninchen, die Dose mit Geflügel und auch das Trockenfutter, wurde sofort angenommen und verputzt. Nach langer Recherche sind wir zum Maxi GF Trockenfutter gekommen, was unsere Beiden gut vertragen. Bei anderen hatten sie öfter Probleme mit Durchfall. Dieses ist getreidefrei, hat einen nicht zu hohen Fettanteil und nichts drin, was im Trockenfutter nicht sein sollte. Außerdem sind die Brocken relativ groß, sodass sie die meisten durchbeißen müssen, was gut für die Zähne ist und die Katzen etwas mehr beschäftigt als einfaches Schlucken. Wir wissen zu schätzen, dass die Inhaltsstoffe klar deklariert sind (also auch genau welche Teile vom Tier verarbeitet sind). Den Gutschein lösen wir gerne für die nächste Bestellung / Einkauf im Markt ein. Die Idee mit der Cat Box ist toll, da man so erstmal die Produkte testen kann und nachher, wenn es die Katzen doch nicht vertragen sollten oder nicht mögen, nicht auf einem großen Sack Futter sitzen bleibt. Sehr empfehlenswert!
Shop Kunde
Es gibt keine bessere Werbung als Proben.
Katzen haben Ihren eigenen Willen, und man kann es noch so Gut meinen wie man will: Wenn sie nicht wollen, dann wollen sie nicht. Das ist natürlich auch beim Futter nicht anders, also ist es besser das Futter an der Katze probieren zu können bevor man einen Fehlkauf macht. Das ist hier sehr schön umgesetzt worden und wir haben es dankbar angenommen.
Shop Kunde
Super Futterzusammenstellung. Meine Coonies haben sich mächtig gefreut. weiter so und vielen Dank.
Romy Rother
Meine Katze liebt es,es riecht auch angenehm. Bestellung am 2. Tag da.
Shop Kunde
Das Futter ist super und der Service von Futterklick auch. Der Paketdienstleister UPS ist eine Katastrophe.
Shop Kunde
Super Möglichkeit die Produkte auszuprobieren
Ich finde es toll für kleines Geld die Produkte auszuprobieren.
Shop Kunde
Ich gebe nicht viel Trockenfutter, da es nicht gut für die Nieren ist und dank Leonardos Nassfutter muss ich es auch nicht mehr! Früher haben sie kein Nassfutter gemocht und immer Trockenfutter gewollt. Seitdem ich Leonardos Nassfutter gebe, reicht nur wenig Trockenfutter, welches gut für die Zähne ist. Ich gebe jedes Mal 4-5 Stückchen mit auf das Nassfutter, es wird gerne gefressen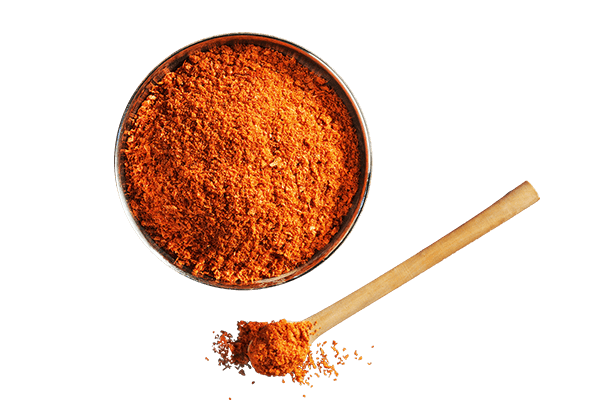 Marine zooplankton (Krill)
Especially rich in healthy nutrients and vital substances such as omega-3-fatty acids, astaxanthin and natural enzymes.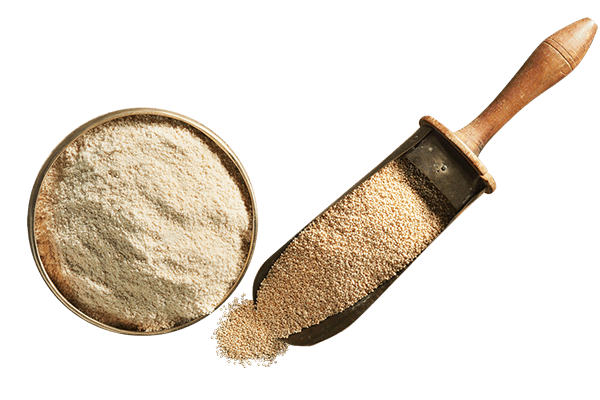 Amaranth
Valuable, gluten-free alternative to grain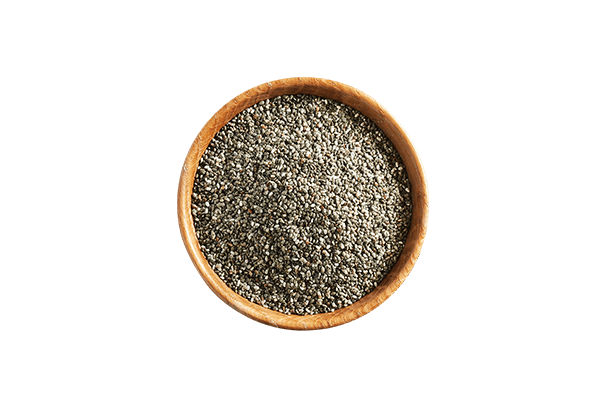 Chia seeds
Support digestion with natural mucilage and contains 20 % omega-3 fatty acids.
What is the protein source?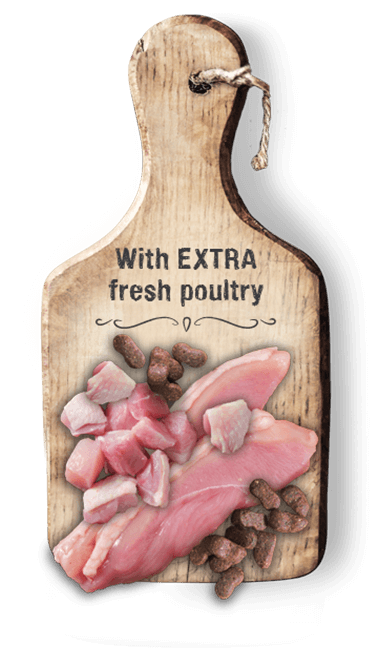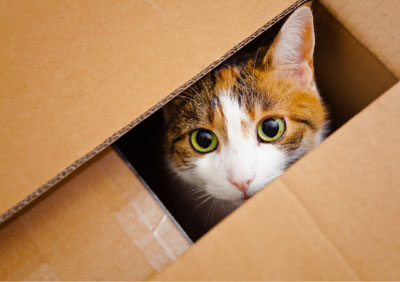 "You can already smell the quality when opening it! My cat walked to its food bowl immediately."
Ulrike S.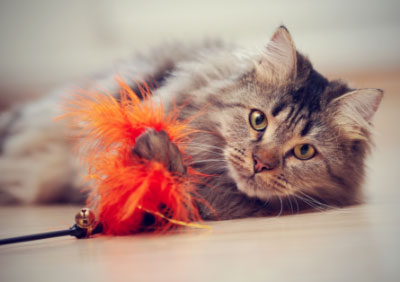 "Very well accepted by my three furry friends. Even my picky girl likes to eat it."
Birgit M.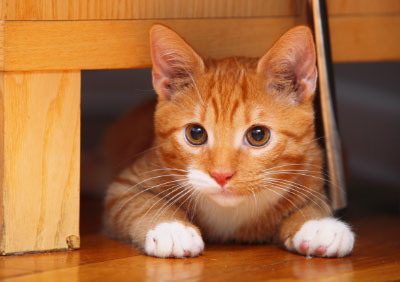 "There is no better dry food! My cat loves it!"
Kerstin J.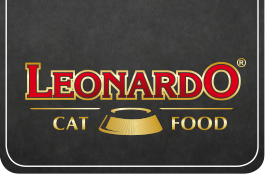 Our quality promise
Made in Germany

Best ingredients guaranteed

Outstanding flavour and digestive tolerance

Meat products exclusively from animals suitable for human consumption

With extra fresh meat
Gladly we can abstain from the use of these
Animal experiments

Soya protein

Artificial colourings, flavourings and preservatives