Suitable for sensitive kitten
With extra fresh poultry and tasty mackerel
Perfectly sized croquettes
Easily digestible
Strengthens the body´s immune system
Also for queens
Quality - Made in Germany
Many cat owners prefer grain-free formulas when choosing food for their kitten.
LEONARDO Kitten GF therefore uses amaranth as a valuable gluten-free alternative to cereals.
Mackerel and fresh poultry provide a great taste for the little ones.
The recipe is rounded off with other selected ingredients such as marine zooplankton and chia seeds as natural sources of vital substances such as omega-3 fatty acids.
Our vital ingredients ensure an all-round optimum start to a cat's life: STAY-Clean™* supports dental care and ProVital strengthens the immune system.
*STAY-Clean™ is a registered trademark of DSM Nutritional Products AG
Our vital components
PROVITAL
Strengthens the defence forces with beta-glucans from brewers´ yeast
STAY-CLEAN™
Plaque reduction
CHIA SEED
Rich in omega-3 fatty acids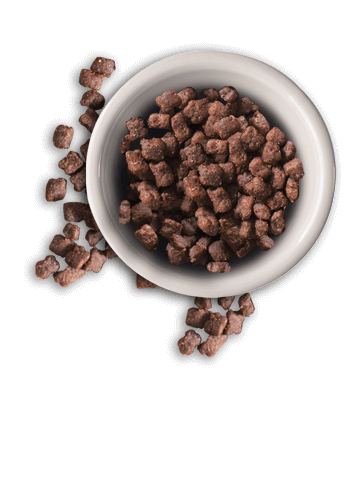 For kittens up to one year of age. Also for queens.
Average quantities for feeding kittens and queens are listed in the table below. The best way to determine the correct amount of food is by regularly checking the weight of the cat. Simply feed dry. Fresh drinking water should be available at all times.
Recommended quantity of food per cat in g/day
| | | |
| --- | --- | --- |
| Age (months) | sterilised/indoor | active |
| 2-4 | - | 60-70 g |
| 5-9 | 50-60 g | 80-90 g |
| 10-12 | 50-55 g | 80- 85 g |
Queens (4 kg normal weight):
| | |
| --- | --- |
| Pregnancy | Lactation |
| 80 g | ad libitum, min. 75 g |
Mixed feeding: 25 g dry food replaces approx. 100 g wet food.
For kittens up to one year of age. Also for queens.
Composition
Fresh poultry meat (30 %); Poultry protein, low ash, dried (24%); Amaranth (10%); Potato starch; Poultry fat; Pea flour; Mackerel meal (5%); Poultry liver, hydrolysed; Marine zooplankton. ground (Krill. 2.5%); Brewers' yeast, dried (2.5%); Fish meal from sea fish; Egg, dried; Chia seed (1.3%); Kibbled carob, dried; Potassium chloride; Chicory inulin
Analytical constituents
Protein 34 %; Fat content 22 %; Crude ash 8,7 %; Crude fibre 2,0 %; Moisture 10 %; Calcium 1,4 %; Phosphorus 1,1 %; Sodium 0,4 %; Magnesium 0,1 %
Additives per kg
Nutritional additives:
Vitamin A 15.000 IU; Vitamin D3 1.500 IU; Vitamin E 150 mg; Vitamin C (as sodium ascorbyl phosphate) 245 mg; Taurine 1.400 mg; Copper (as copper(II)sulphate, pentahydrate) 15 mg; Iron (as ferrous(II)sulphate, monohydrate) 200 mg; Manganese (as manganese(II)oxide) 50 mg; Zinc (as zinc oxide) 125 mg; Iodine (as calcium iodate, anhydrous) 2,5 mg; Selenium (as sodium selenite) 0,05 mg
Technological additives:
Lecithin 2.000 mg; Tocopherol extracts from vegetable oils (= natural vitamin E) 80 mg
---
Meine Katze liebt dieses Trockenfutter. Sie verträgt es sehr gut - sogar viel besser als andere getreidefreie Produkte von Mitbewerbern. Habe es gerade nochmal bestellt.
Wird sehr gern gegessen und vertragen.Zudem ist das Futter GF.
Von drei Katzen bevorzugen zwei Trockenfutter, biete aber auch Nassfutter an. Eine von den beiden lässt sich gar nicht auf Nassfutter ein. Also wollte ich zumindest ein hochwertiges Trockenfutter anbieten, welches ohne Zucker und Getreide ist und gute Inhaltsstoffe hat. Ich habe bereits andere Marken gefüttert aber seit sie Leonardo Kitten Getreidefrei bekommen, möchten sie am liebsten nur noch das haben. Es scheint ihnen sehr gut zu schmecken. Gut finde ich, dass es auch einen Plaque Schutz für die Zähne hat. Ich kann dieses Futter sehr empfehlen. Ich vertraue bei Trockenfutter auf Leonardo und werde ab einem gewissen Alter dann auch Adult Futter von Leonardo füttern.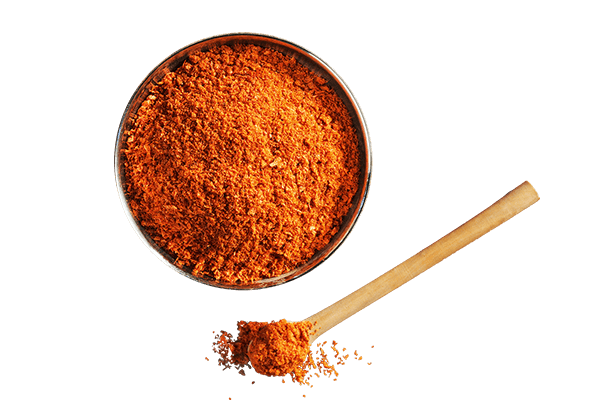 Mořský zooplankton (krill)
Obzvláště bohatý na zdravé živiny a vitální látky v čele s omega-3 mastnými kyselinami, astaxanthinem a přírodními enzymy.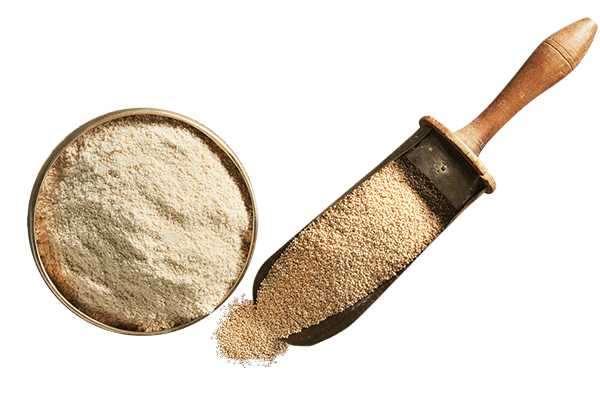 Amarant
Hodnotná bezlepková alternativa.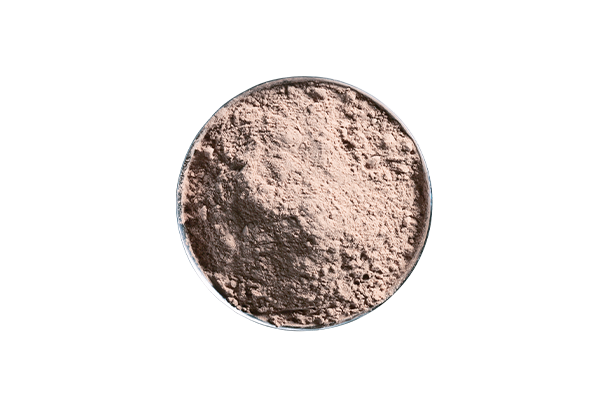 Makrela
Obzvláště chutné a výživné.
What is the protein source?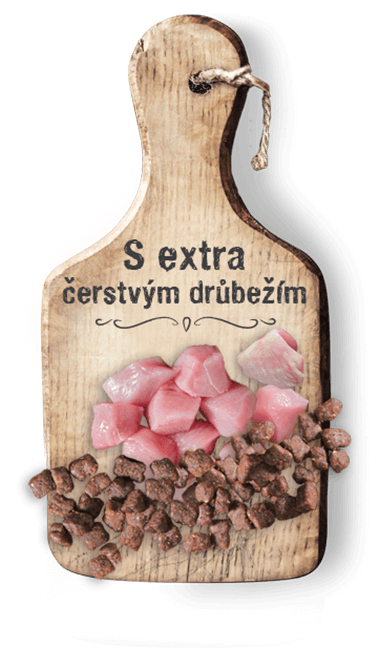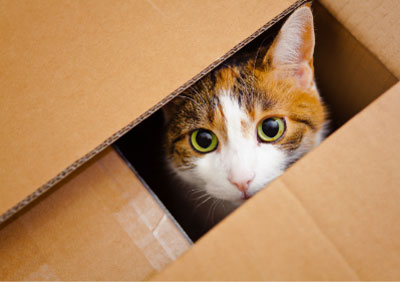 "You can already smell the quality when opening it! My cat walked to its food bowl immediately."
Ulrike S.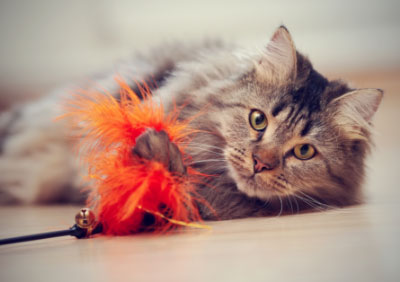 "Very well accepted by my three furry friends. Even my picky girl likes to eat it."
Birgit M.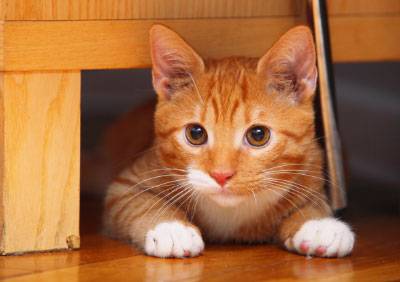 "There is no better dry food! My cat loves it!"
Kerstin J.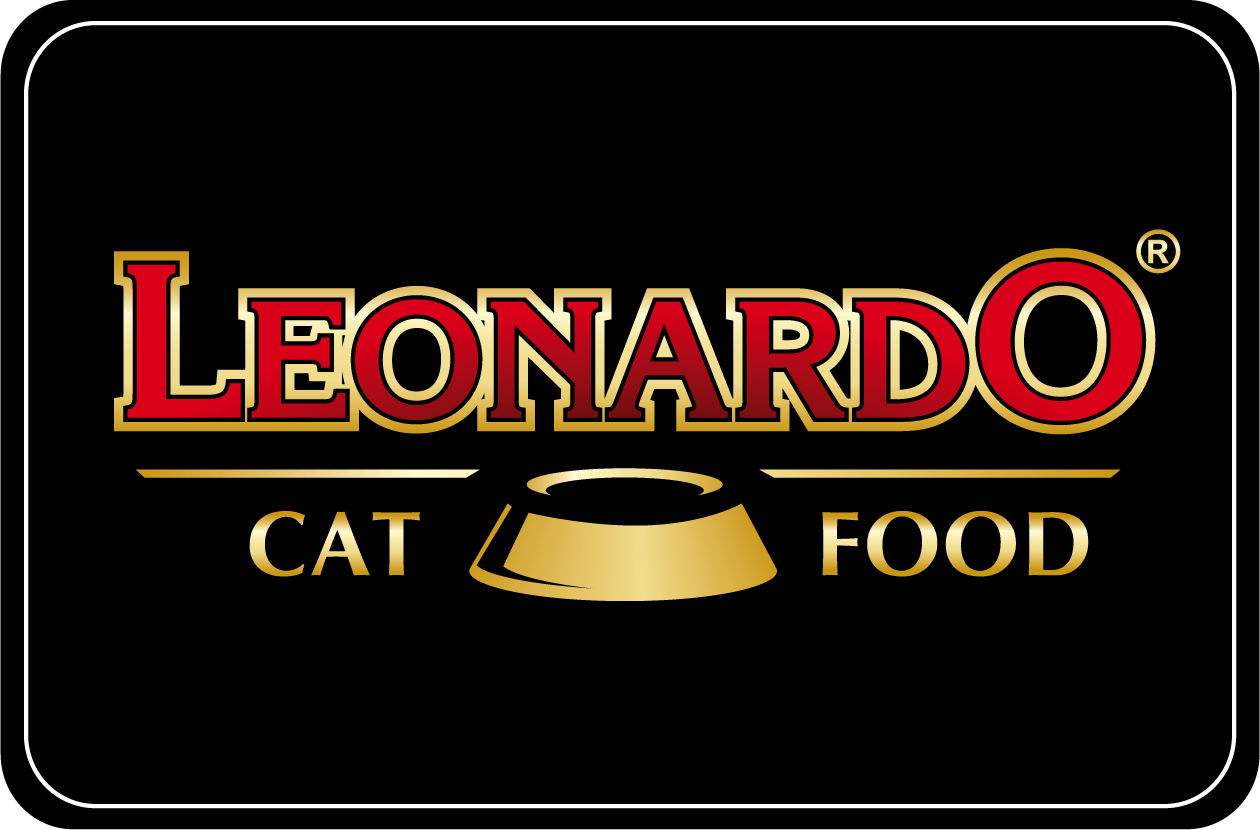 Our quality promise
Made in Germany

Best ingredients guaranteed

Outstanding flavour and digestive tolerance

Meat products exclusively from animals suitable for human consumption

With extra fresh meat
Gladly we can abstain from the use of these
Animal experiments

Soya protein

Artificial colourings, flavourings and preservatives